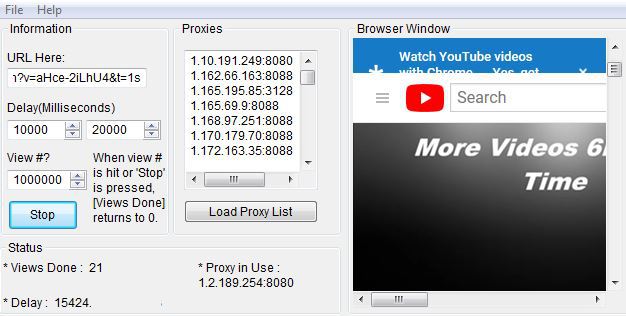 Hello guys today i tried this program and i see it's working very well 100% . (I see in Analytics real time) !
I was purchuasing some youtube View on video youtube.
Also i put some proxies inside the file (it works all) !
if you need more proxies — I recommend premium proxies passed google !
I recommend also do not make many views per hour, 200-300 view for hour is safer !